Events
English Lecture: Volunteering Abroad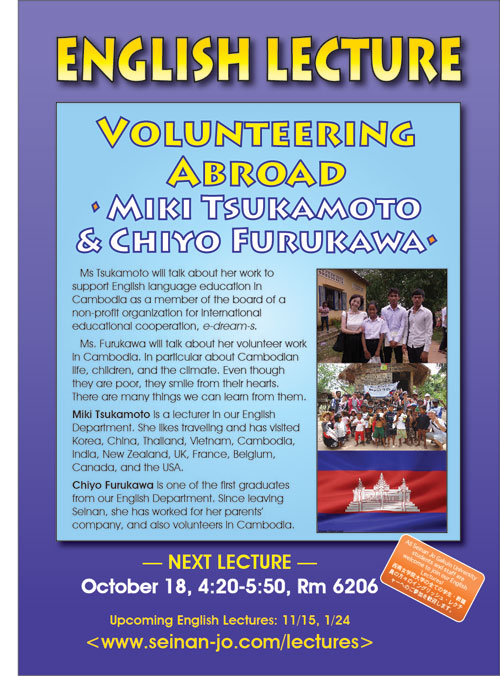 Miki Tsukamoto & Chiyo Furukawa
Thursday, October 18
4:20 – 5:50 in Room 6206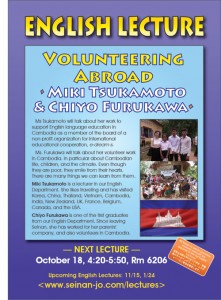 Ms Tsukamoto will talk about her work to support English language education in Cambodia as a member of the board of a non-profit organization for international educational cooperation, e-dream-s.
Ms. Furukawa will talk about her volunteer work in Cambodia. In particular about Cambodian life, children, and the climate. Even though they are poor, they smile from their hearts. There are many things we can learn from them.
Miki Tsukamoto is a lecturer in our English Department. She likes traveling and has visited Korea, China, Thailand, Vietnam, Cambodia, India, New Zealand, UK, France, Belgium, Canada, and the USA. Chiyo Furukawa is one of the first graduates from our English Department. Since leaving Seinan, she has worked for her parents' company, and also volunteers in Cambodia.