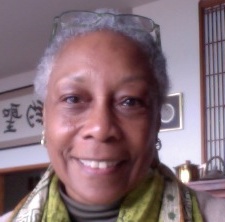 What can I do to help change the world?
Judith Johnson
Thursday, May 30 from 4:20 in Rm 6206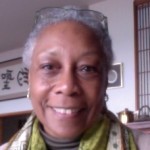 Every individual has the responsibility, the potential and endless opportunities to contribute to positive social and environmental changes. This presentation will introduce two basic keys to becoming a global citizen and transforming our planet into a better place for all human beings to live—the United Nations Millennium Goals and Universal Human Virtues.

社会や環境を良い方向に変えてゆくためには、わたしたち一人ひとりが責任をもたねばなりませんし、誰にも変化に貢献する何らかの能力と限りない機会があります。このレクチャでーでは、誰もが国際人として国連のミレニアム開発目標であり普遍的な人類の徳行でもある「地球を人類がより住みやすい場所とする」ために大切なふたつの基本的な事柄をお伝えしたいと思います。
Recently retired from her position at Yamaguchi University, Dr. Judith Johnson has also been on the faculties of other universities in Japan (Kyushu Institute of Technology), South Korea, China, Ecuador, and the United States. Dr. Johnson is the Director of Curriculum at the not-for-profit organization, International Educational Initiatives, and is the author of numerous articles and books in the areas of Curriculum Design, EFL, Teacher Education, and K-12 Education.