News
English Lecture: Beautiful Myanmar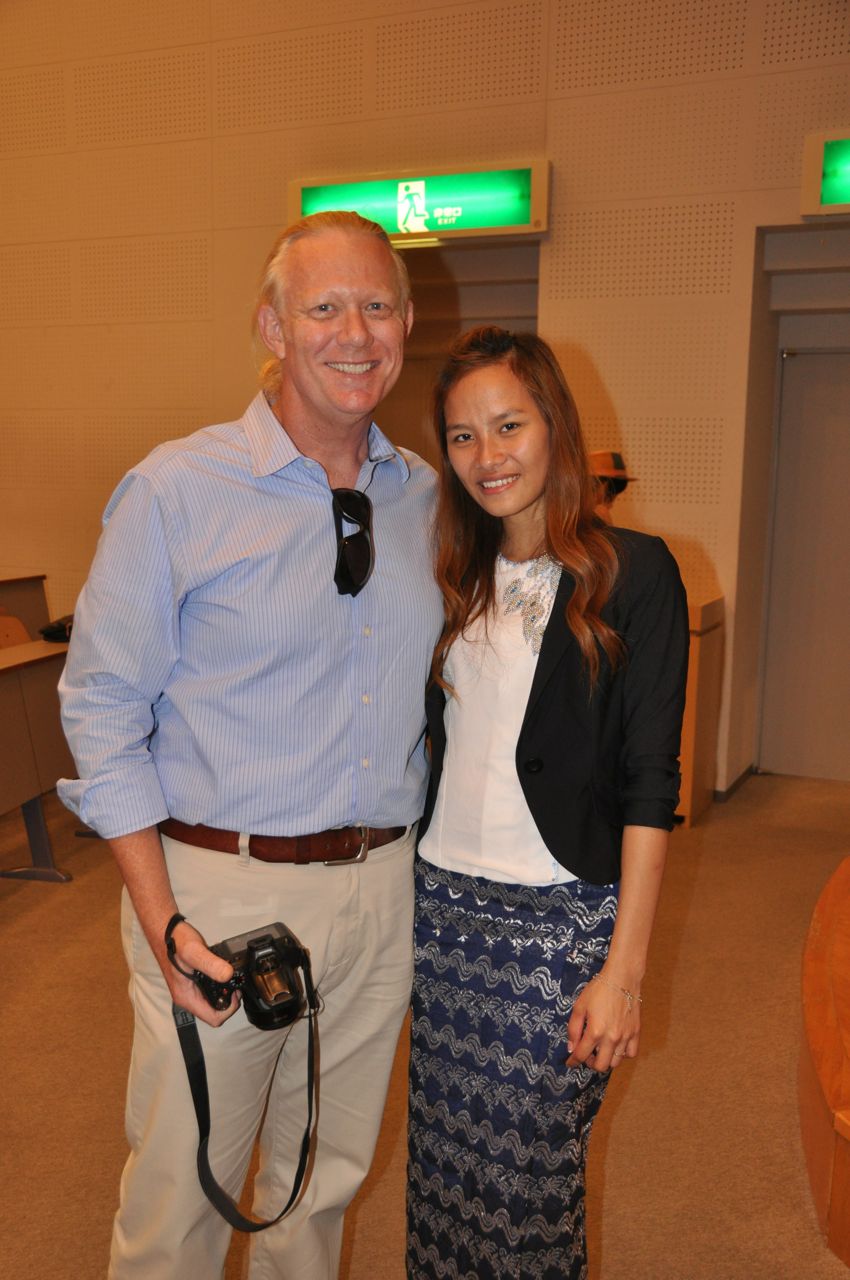 Our first English Lecture for 2014 featured a packed programme. We began with the presentation of a Half Million Words award to Aika Sakisako (see full story here). Mizuki Miyamoto also received a small prize for perfect attendance at all our events so far this year!
Following that, Nanako Hirahara, Haruka Otaguro, Miki Soejima, and Sayuri Tsutsumi gave an inspiring 25-minute presentation on ANAKOT—their volunteer project for providing educational materials to students in Cambodia. Then, our special guest, Wai Wai Hnin gave a captivating lecture about her home country, "Beautiful Myanmar."
This was an excellent start to our English Lecture programme for the year that kept our students interested and involved from beginning to end!