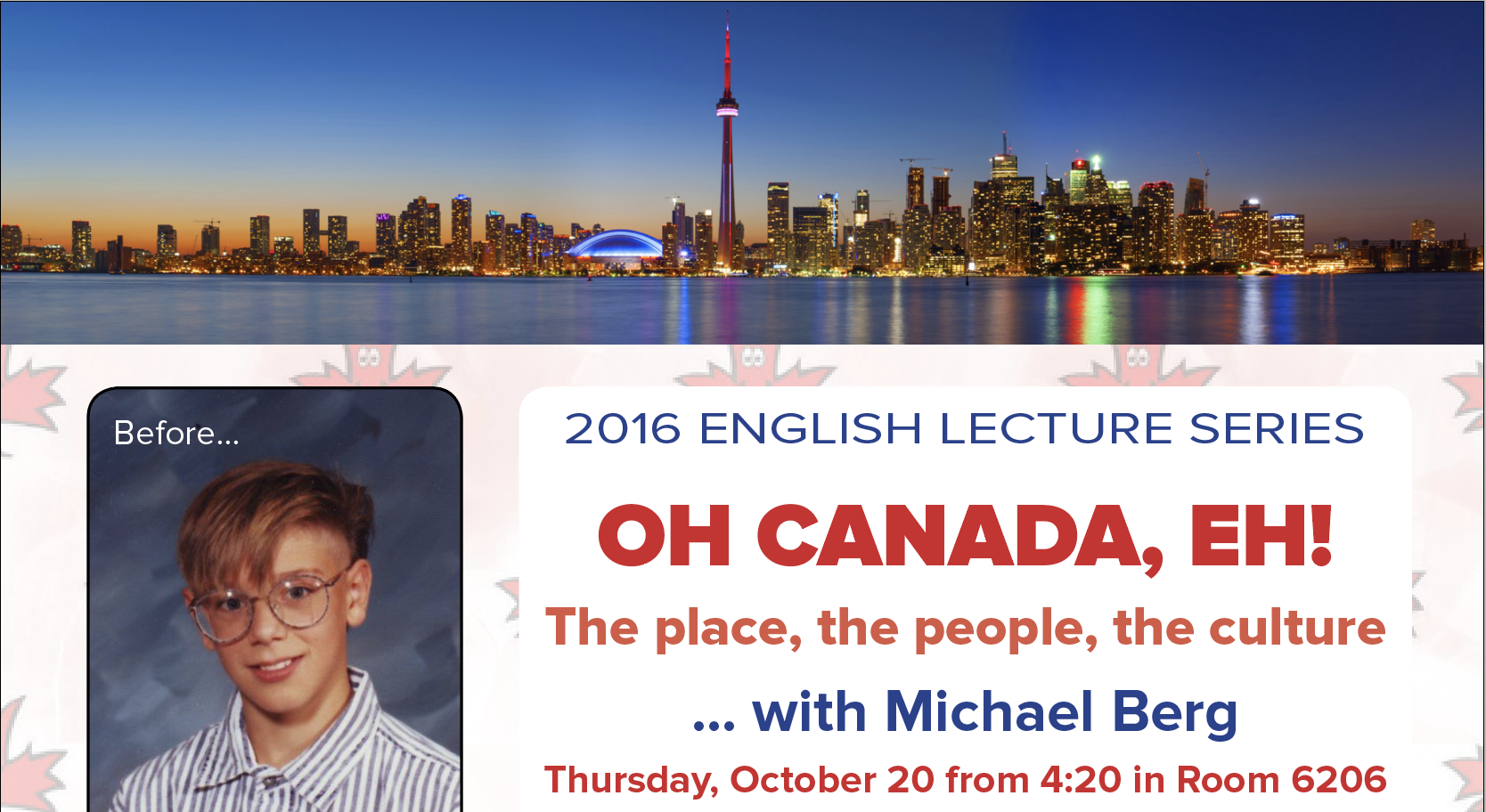 OH CANADA, EH! – The place, the people, the culture
… with Michael Berg
Thursday, October 20 from 4:20 in Room 6206
When you think about Canada, you probably just think of maple syrup, ice hockey, and snow. But there's a lot more to the country than that.
In this English Lecture, Michael Berg will tell us more about this huge and beautiful country. You'll learn about the many different cultures that live there. He will tell you about the environment, and the effect it has on the Canadian people. You'll hear about food, sports, music, and much more. If you're thinking about studying abroad, and considering going to Canada, this is a great opportunity to learn more about the country. Think of all the questions you'd like answers to, and bring them along to share!
The presenter
Michael is from Saskatoon, Saskatchewan in Canada, and has been living in Japan for about 10 years. He teaches in local universities, and is currently completing his doctorate degree. In his free time, he performs in "The Clocktower"—a local rock band.