Focus
Interview: Satoko Murata (4年生)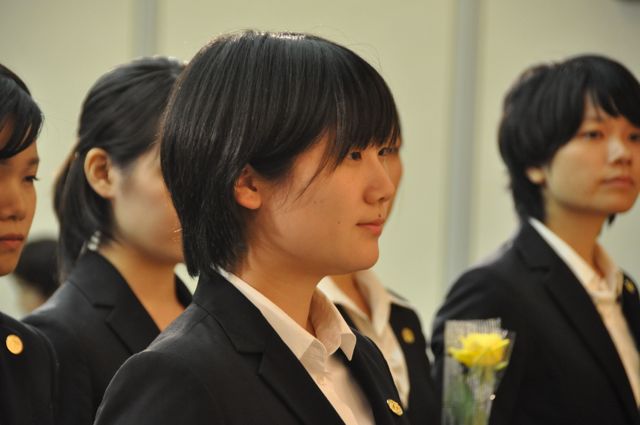 Satoko Murata is a 4th-year student in our department. During her time with us, she has studied abroad for 6 months, and taken leadership roles in such areas as the ESS circle and Zonta International. We asked her about her experiences in the English Department, and her plans for the future.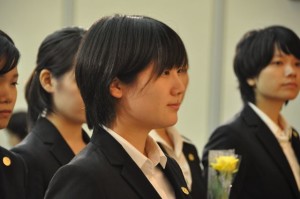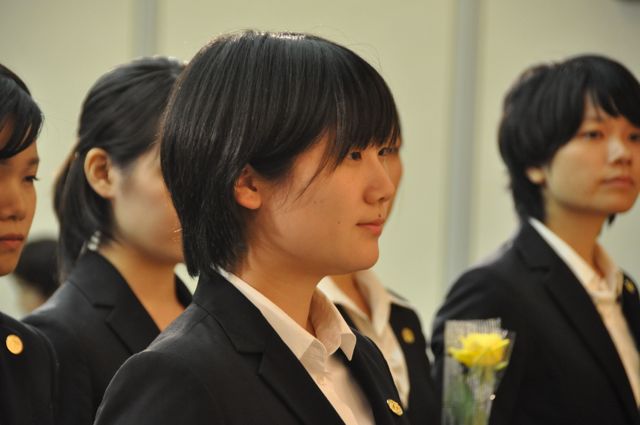 Q1. In your second year you studied abroad at Winchester University. How was that experience? How do you think it changed you?
ウィンチェスター大学での半年間の留学経験は大学生活の中でも一番の思い出です。西南女学院大学ではマルコム先生やウールブライト先生など、ネイティブの先生がいらっしゃり、英語の雰囲気で学習をしますが、一旦教室を出ると、日本の雰囲気に浸ってしまいます。しかし、イギリスでは一日英語の学習が出来ます。イギリス人と半年間暮らすことができるのは、このプログラムのおかげでした。私は英語を学習することは好きでしたが、話すことは得意ではありませんでした。
流暢に話したり、綺麗な発音で話すことに自信がなかったのですが、イギリスでの留学が私に自信を与えてくれました。授業やイギリス人との寮生活では、日本語を話す環境が全く無いため、ミスを犯しても話そうという気持ちになりました。それが私の大きな、財産です。
Q2. Last year you scored very well in the TOEIC test. How do you think students should prepare for that test?
TOEICテストの為に私は図書館を有効活用しました。私自身TOEICの教材は単語帳しか購入していません。参考書は全て図書館の本を利用しました。リスニング教材、文法教材、模試形式教材など全て図書館には揃っています。私は30冊以上の参考書を図書館で用いて、勉強しました。TOEICは時間との勝負でもあります。読解力をつけるために、リーディングマラソンにも積極的に参加しました。私は比較的スラスラ読めるレベルの本を選びました。
Q3. Recently our university has joined Zonta International and you are the student leader for that group. What do you think are the positive benefits for Seinan and Seinan students to participate in this?
西南女学院大学は女子大学という事もあり、これまでも女性の地位に関して、考える機会が多くありました。また、私はボランティア活動にも積極的に参加してきたので、このゾンタの理念にとても共感しています。この活動に参加する事で、女性の地位やボランティア活動について、考える事ができるのはもちろんですが、北九州市で活躍されている、素晴らしい先輩方と活動できる事が、一番大きな利点になると感じます。
Q4. Tell us about your future plans after you graduate from Seinan. 
私は英語を専門的に勉強してきたことを生かし、高校の英語教師になりたいと考えています。留学経験やボランティア活動で得た知識も生徒達に伝えていきたいです。