News
Thank you PST members!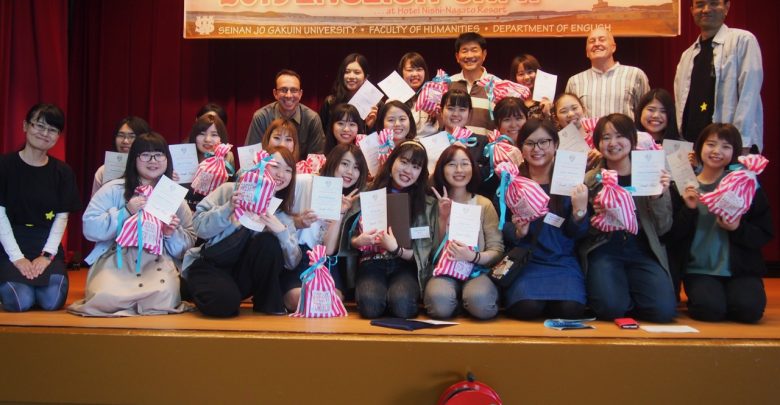 During orientation this year, a group of 20 of our 2nd-year students formed the Peer Support Team (PST) to give advice and friendship to our new students. They did an amazing job, so during English Camp we held a small ceremony to thank them for their work.
Many thanks to Asuka, Ayano, Chisato, Chizuru, Eriko, Hana, Hana, Momoka, Nana, Narumi, Niko, Nozomi, Rinka, Rio (coordinator), Shiori, Yoshie, Yuki, Yuki, Yuuka, and Yuuka for supporting us so well!